The importance of pure indoor air
Often homes are poorly ventilated and can be highly polluted, sometimes pollution levels being up to 10 times higher than outside. Having pure indoor air is important, especially for vulnerable groups of all ages and people living with respiratory diseases and allergies. Daikin's Air Purifier is designed to deal with harmful particles, as well as, dust, odours, bacteria, pet hairs, moulds, pollen and mites and other allergens, leaving the indoor air clean and healthy.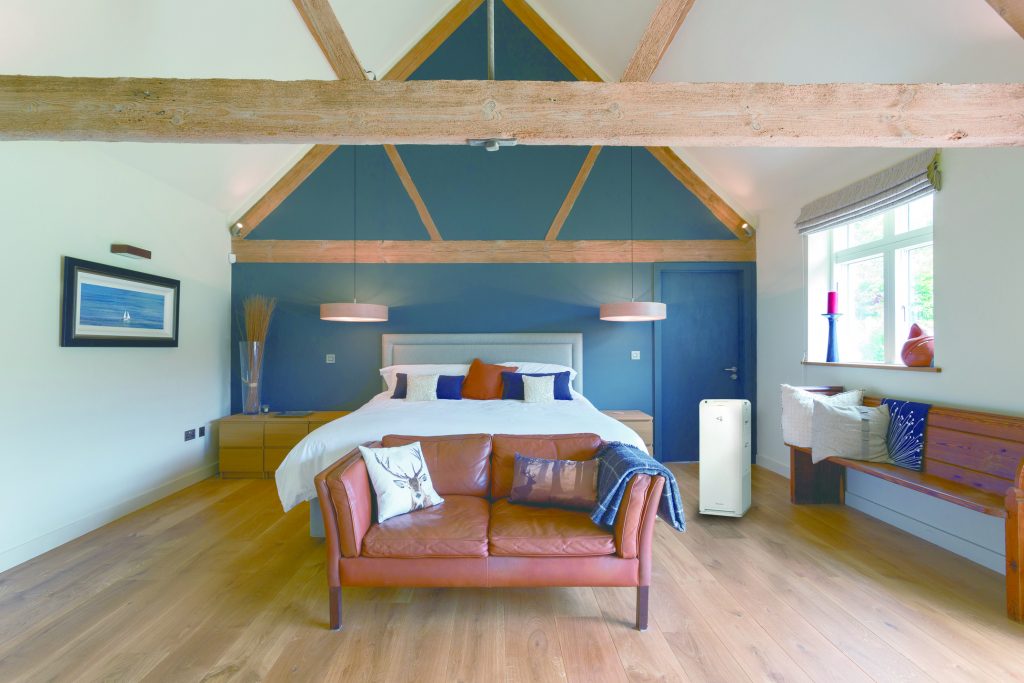 Successfully inactivating more than 99.9% of Novel Coronavirus.
Daikin confirms the effectiveness of its patented streamer technology, which successfully inactivates more than 99.9% of Novel Coronavirus (SARS-CoV-2) after irradiating the virus for 3 hours.
MJD specialist supplier
MJD are a specialist air conditioning company who provide the Air Purifier with Streamer Technology exclusively for commercial use. The air purifier would be ideal for:
Care homes
Dentists
Offices
Schools
Doctors surgeries
Physiotherapists
And more…
With over 30 years' experience MJD have a wealth of knowledge and experience within the air conditioning sector, covering installation, service, and maintenance work.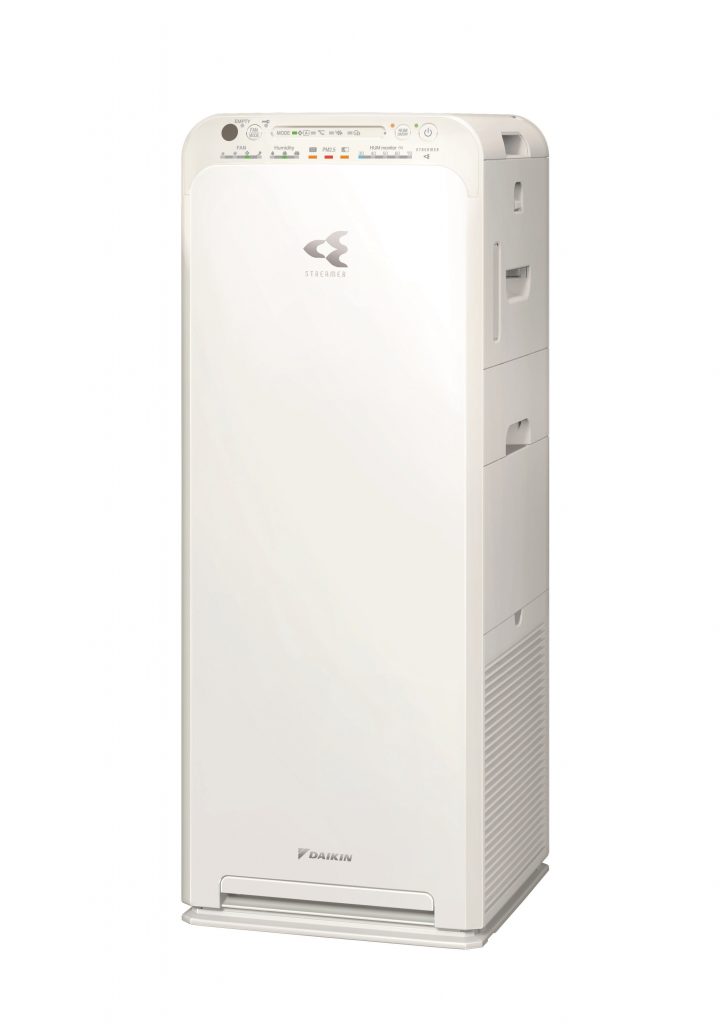 The latest Daikin Air Purifier has many new benefits:
Low maintenance – By using a vacuum or damp cloth, dirty filters, grilles, and sensors can be cleaned with ease. Filters may only need replacing every 10 years depending on the usage and location.
Powerful suction – Taking air in from both the front and side of the unit, this covers a wide area. Air is then cleaned inside and discharged at the top covering an area of up to 41m2.
Whisper quiet – There are 4 fan settings, quiet, low, standard and turbo. This means the air purifier is suitable to be used in multiple locations, such as, offices, hallways, living and bedrooms.
Stylish new compact design – Daikin's light-weight air purifier has a small footprint, enhanced level indicator for PM2.5, dust, and odour control.

Working With You

Bespoke Solutions

Superior Service

Quality Guarantee
FAQs
MJD receive a number of frequently asked questions about the services we offer. This FAQS section puts all of those questions into one place, providing the necessary air conditioning facts and figures. If you can't find the answer you are looking for then please feel free to contact us.
What is an air conditioning system used for?

An air conditioning system is designed to provide conditioned air throughout a room or building. Modern equipment uses return air filters to remove particulates from the air. Air conditioning systems will improve air quality and provide a comfortable environment for the occupants within the conditioned space.
Do air conditioning units provide heating?

Modern heat pump units supplied by the leading manufacturer's provide a very economical form of heating. Larger systems are also capable of providing simultaneous heating and cooling, giving a wide flexibility to any modern business or building.
Why do MJD Air Conditioning Services supply products from different manufacturer's?

MJD will only purchase equipment from leading manufacturer's, this enables us to provide our customers with a wide and comprehensive choices for use across a wide range of air conditioning and heating applications. Our leading manufacturers will also provide us with warranties ranging from 3 years to 7 years. Factory visits have been made by MJD in the past to witness our suppliers manufacturing and piecing together air conditioning equipment that we will be purchasing and installing in the near future.
Is air conditioning expensive to run?

Modern air conditioning systems are very economical to run. All systems are now fitted with variable speed inverter compressors, which will increase or decrease their speed and output according to the room or building demand. MJD can supply accurate running costs when we design a system for any room or building.
Is it necessary to obtain planning permission before having air conditioning installed?

Before any air conditioning is installed MJD would advise that you contact your local authorities or planning department and discuss the proposals with the relevant department.
Will MJD repair any air conditioning system?

MJD will maintain and repair any air conditioning systems manufactured by most leading suppliers. We would attend your site and access the system and provide a full report with our recommendations. If spares are available a quotation would be provided for the repair. If spares are unavailable we would offer you a competitive quotation to replace the system.
Do you provide warranties on all equipment that you install?

Our planned maintenance contracts will satisfy the necessary requirements of all of our major manufacturer's warranties. It is important to understand that manufacturers warranties are only valid if the equipment has been used and maintained in accordance with their specifications and recommendations.
Which Areas do you cover?

MJD will cover Hertfordshire, Bedfordshire, Buckinghamshire, London and Nationwide when required.